We are committed to Employee Education - our employees attend monthly seminars on the use of toxins, recycling,environmental hazards, sustainable landscape/irrigation practices.
We work with local groups and educators to provide valuable educational resources to our team ensuring they are educated and can spread the word regarding landscape sustainability within the Vail Valley.
The Mountain Organic Landscaping Team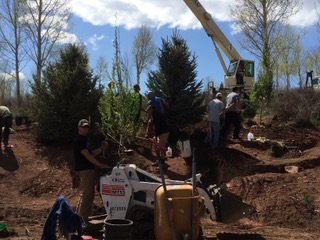 Kreston, being a Colorado native, loves all things nature. His winters are all about playing in the snow, be it teaching avalanche education or heli ski guiding. In the summer, Kreston's focus turns from frozen water to liquid water and irrigation. He is also a sawyer, heavy equipment operator and builder of interesting gardens and patios.
Kelli grew up in the Vail Valley skiing, mountain biking, kayaking and skiing some more. After a brief stint abroad and in Montana, Kelli returned to Vail and started her career tending to nature and building beautiful landscapes. Kelli started WRA Landscaping after running a large crew for a local management company. Once Kreston joined the crew full time, WRA was re-branded as Four Seasons Landscaping and Irrigation. Kelli's goal is to create sustainable landscapes with low water use and with limited or zero use of toxins.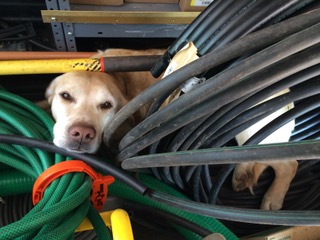 Henri is a Montana native, but he's found Colorado to be a fine substitute. He is of the "Montana Ditch Dog" variety and his role at Four Seasons Landscaping and Irrigation is highly valued. Chief vole killer, bird chaser, plant smeller, snow detective and mascot keeps Henri busy throughout the work day. Henri is an extreme skier in the winter with multiple 14ers, couloirs and meadows on his descent resume.